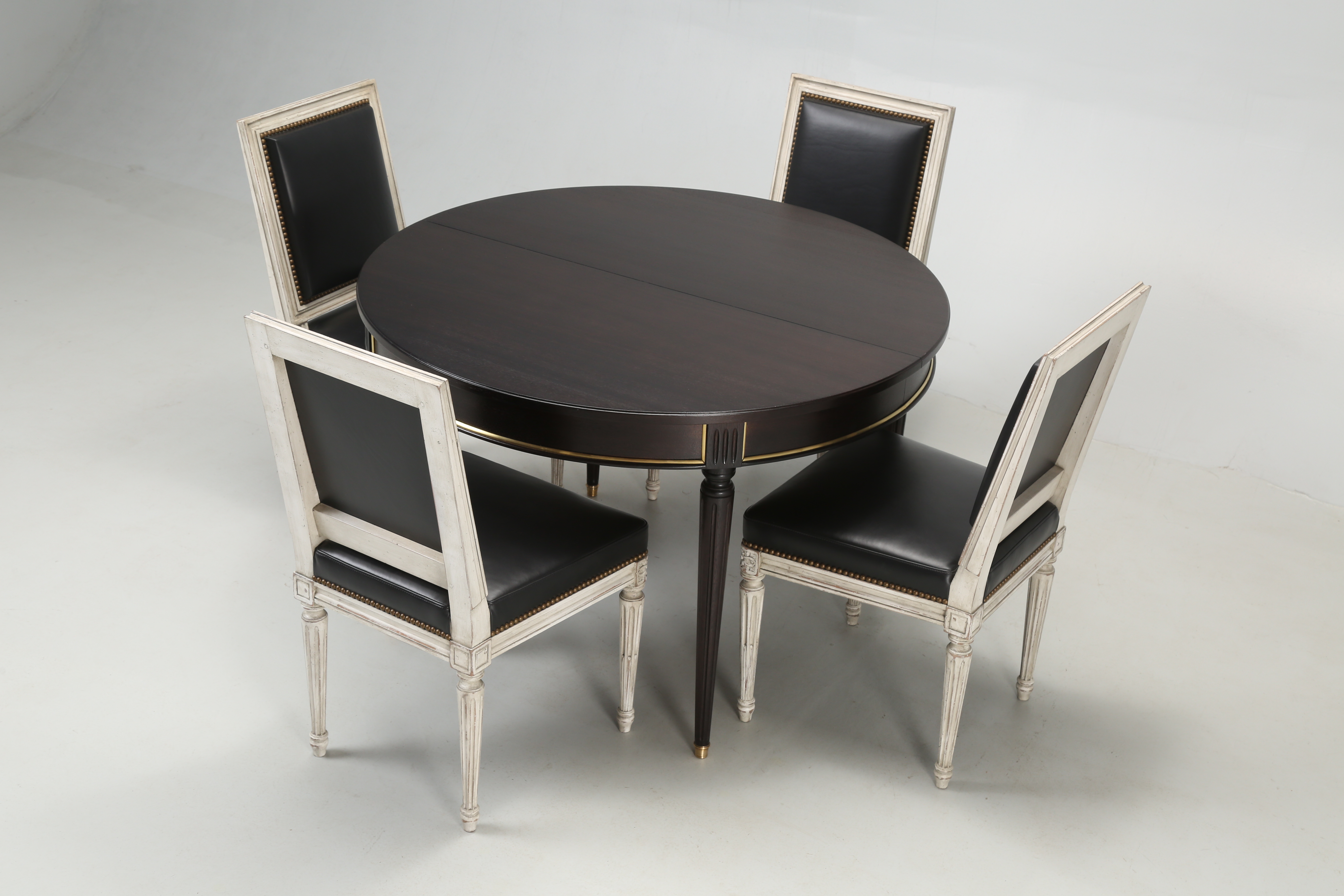 DETERMINING THE AGE OF ANTIQUES IS HALF THE FUN! LEARN 10 SPECIFIC STEPS TO ESTABLISHING AN ACCURATE AGE FOR YOUR ANTIQUE FURNITURE
A single piece of antique furniture is more than a collection of nails, boards, and wood stain. Antique furnishings can tell a story one that may only exist in the imagination of the lucky person acquiring the piece. Some popular antiques are quite well documented and may be tied to a specific time period in history making an age determination quite simple. Other furnishings aren't as easy to date. Adding to the complexity is the proliferation of copycat builders and modern furniture craftsmen who do an admirable job of cloning authentic antique furniture right down to the tool marks and date stamps.
Determining the age of antique furniture is the first step in establishing a proper valuation, as well as verifying that the piece is indeed an authentic furnishing from the era in question. There is some detective work to be done if you want to really ensure that the antique is real, and a qualified inspector should be hired if you're spending any appreciable sum of money. Until then, following these steps will help you determine an approximate age of nearly any piece of antique furniture:
STEP ONE: EXAMINE THE INSIDE, BACK, AND BOTTOM SURFACES OF THE FURNITURE:
These less obvious areas of the antique will provide clues as to whether the wooden components were cut using traditional methods like handsaws and planes, or whether the pieces were crafted using modern power tools. If rough surfaces, plane scrapes, and tool marks are evident inside the piece of furniture, or on the back or bottom surfaces, you're probably looking at a pre-1860 model.
This is one of the easiest ways to provide a fairly accurate date stamp to any antique. Tool marks and obvious signs of rough cuts are fairly typical with pieces more than 150 years old. That said, it is important to realize that skilled craftsmen are building furniture by hand even today so you'll want to continue to investigate the age of the piece using at least one other method.
STEP TWO: DO ACCESSORY PIECES OR IMPLEMENTS MATCH UP PERFECTLY?
Before 1860, most drawer knobs, pulls, and implements were made by hand. Feet and chair spindles were also carved individually, so there is no way each one could possibly look identical. When you're trying to determine the age of an antique, take a look at these parts and look for tool marks, slight variances in size and shape, and elongation of round parts (round wood contracts across the grain, resulting in an oval shape after time). While it is possible that an owner replaced the knobs on an antique with more modern units, you'll most likely be able to tell.
STEP THREE: CHECK THE FABRIC
Fabric that is original on your antique can provide serious clues of its age. Online searches for original pictures of your antique can help you match your fabric design to the appropriate era. Don't leave it up to an educated guess; consult a guide that is designed to help you determine the age of your piece.
STEP FOUR: CHECK THE WOOD FOR TYPE AND CUT:
Oak, mahogany, cherry, and walnut are all popular hardwoods that have been used in antique furniture. But, it is important to determine which type of wood is most prevalent in your antique to help determine the age. Oak is highly popular in furniture that dates from 1700 to earlier years. Walnut and mahogany were prevalent between the years 1700 to 1800, and maple and cherry were common from 1800–1900. Oak enjoyed another 100 years of popularity from 1900 to the turn of the 21st century.
Keep in mind, wood components can be replaced and this may affect your ability to determine the exact age of a piece. But, many of the original wood components may have been refinished leaving original paint deep in the wood's pores. An analysis of these pores with a Jeweler's loop can help you determine if the wood was painted, and if so do all of the individual components of the antique furniture match in age?
STEP FIVE: INSPECT THE SCREWS OR NAILS TO HELP DETERMINE AGE:
Screws that look like modern variations that you'd find in the local home improvement store have no place on antiques that date from before circa 1860. In fact, screws in general didn't really come into vogue until the turn of the 20th century. The first machine made screw was produced in 1848, so anything that uses a complete set of screws that appear to be machine turned will most likely date from circa-1850 and later. Screws that appear handmade and quite individual most likely help date the piece from the early 1700's to the mid to late 1800's.
STEP SIX: CHECK THE DATE AND MANUFACTURER'S STAMP:
Manufacturers have been stamping their wares for centuries. Look for authentically worn or distressed stamps or manufacturer burn marks. These are an often overlooked method of determining the age of an antique the builder is telling you when it was constructed! You'll want to take a look at the address listed on the production tag. Many fakes list a full address for the builder, including 5-digit zip codes. The problem is, 5-digit zip codes have only been around for about fifty years! Often, manufacturers from 100 years ago would simply state "New York" or "Pennsylvania." Sometimes they'll denote the city in which it was built.
STEP SEVEN: INSPECT THE FINISH:
Lacquer has been applied to wood furniture for centuries, and if the piece you're inspecting claims to have the original finish, you may be able to date the piece quite easily. Real lacquer changes color after time. Once lacquer hits the century mark it tends to turn quite dark. If your piece is seeing this darkening effect, you're safe to assume that the piece is at least 100 years old. Combining this dating process with several other techniques will help you make an accurate age determination.
STEP EIGHT: CHECK DRAWER CONSTRUCTION AND INSPECT DOVETAILS
Dovetails have long been a popular method for attaching two pieces of wood at a 90-degree angle often seen in drawer construction. Until 1882, dovetails were carved using a chisel and a hammer. It wasn't until this time that sophisticated jigs and cutters were built to automate this process. This is one of the quickest and most definitive ways to accurately determine the age of an antique piece of furniture.
STEP NINE: DETERMINE THE STYLE OF THE PIECE:
Here's where you'll want to consult a respected publication to determine if an antique falls into a specific historical era that was characterized by certain furniture designs. If it is an American piece you'll want to see if it falls into the Colonial category or maybe it is a Chippendale or William and Mary design? Possibly, you have a Federal or American Empire piece. Several good books covering early American furniture history are available online or at local bookstores.
STEP TEN: HIRE AN EXPERT!
If you think that you have something really valuable on hand, or you just want to make sure that you have the best estimate as to the age of an antique hire an expert! Sure, they'll probably use many of the same methods that we've discussed, but their knowledge of antiques and dating methods are critical in determining a piece's most accurate age.
The most expensive antique furniture piece sold in recent years was a Badminton cabinet that was crafted during the Medici years in Florence. It took six years and thirty craftsmen to construct and was sold for £19 million ($31 million). While you may not have an example as extreme as that sitting in your garage, you never know what you may unearth as you determine the age and value of your antique. That is what makes this field so exciting for newcomers and veterans alike.
REFERENCES:
http://antiques.about.com/od/furniture/a/Determine-Age-Of-Antique-Furniture070613.htm
http://valuereview.com/index.php/articlesnewsletters/articles/65-dating-furniture
http://www.antiquetalk.com/index.php/antique-talk/100-recognizing-age-and-construction-in-antique-furniture
http://www.decoratum.com/blog/2011/07/top-10-most-expensive-antiques-ever-auctioned