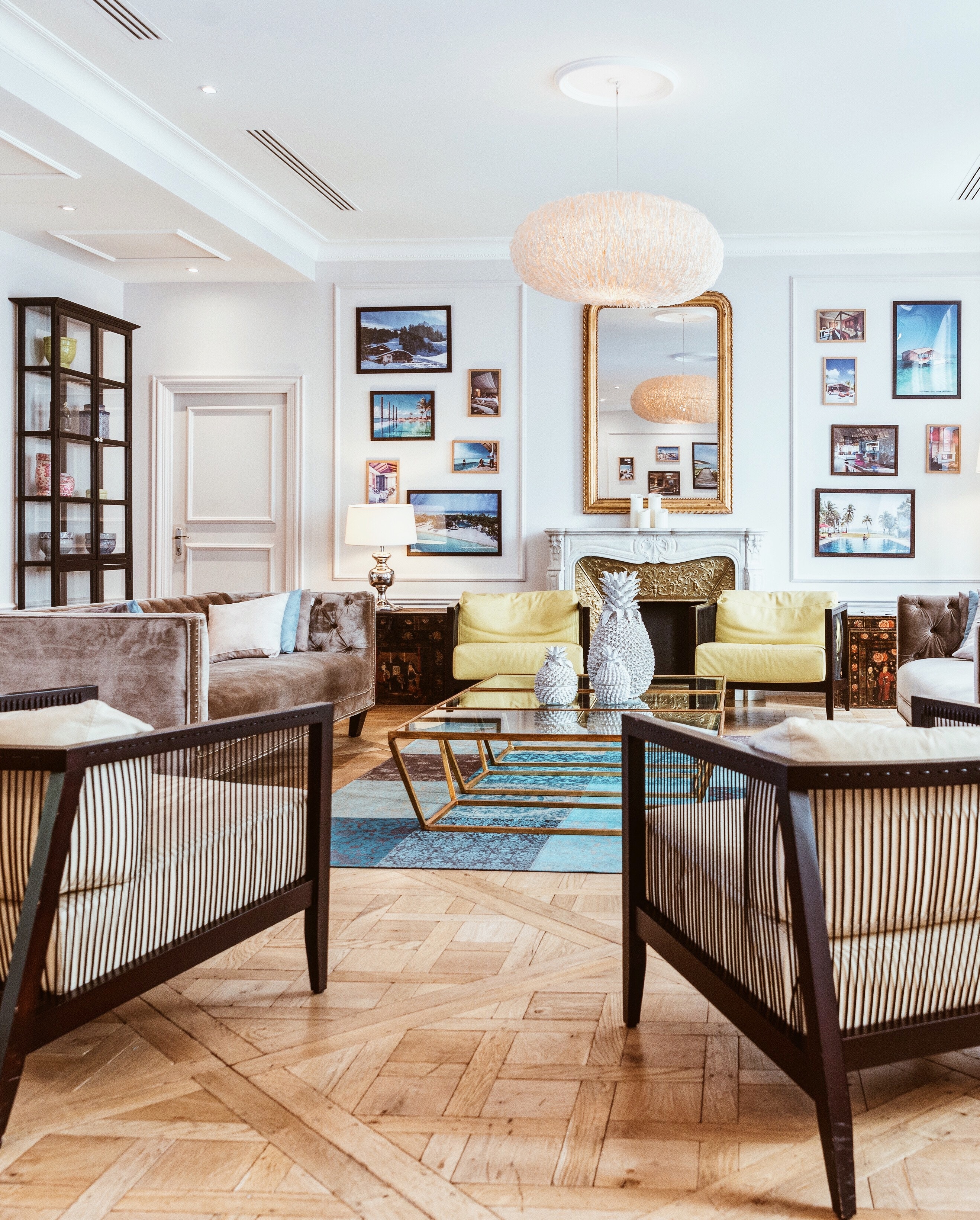 Earlier this month we brought you the top antique blogs to follow. Now we're sharing our favorite interior design blogs that you should be reading, too. Without further ado, here they are. Get inspired and start bookmarking!
Remodelista
Remodelista.com is undoubtedly one of the go-to authorities on home design – and it comes as no surprise that architects, remodelers, and enthusiastic home renovators refer to its pages regularly for ideas. But what makes this website stand out from all the others is the singular aesthetic that it promotes: classic pieces are favored over trendy ones.
Inspiration is free, and now with The Inspired Room, it's also easily accessible with just a click. This website offers not only ideas on home design, but also helpful advice for any kind of season. But what really makes it a winner are the life hacks intended to make decorating both fun and simple. Make the most out of small spaces using any of the tips and tricks that you can find on The Inspired Room.
Need design ideas to infuse more color and life into your own homes? Let this next website show you how the artsy folks do it. The Selby is a unique design website that spotlights artists and people of creative passions from all over the world in the comforts of their own homes. It grants an insider's view into the personal spaces of individuals who breathe life into art by unleashing their powers of imagination into their living quarters.
Stuck on what theme and design to go with for your home renovation or redecoration? Look no further than Design Milk for imaginative ideas to take you out of that rut. Curated by Jaime Derringer, an artist from New Jersey, this website spotlights interesting styles and avant garde pieces of furniture that aims to transform rooms to fashion-forward living spaces. When you're running out of inspiration for finishing touches to home decoration, this is the site to check out.
A blog that brings forth anything and everything inspiring to get those creative juices flowing – this is Design Crush in a nutshell. From art gallery paintings and collections to imaginative pieces of accessories both hand-made and commercially advertised, this website showcases original and innovative styles that can serve as the inspiration for turning rooms from drab to fab. Browse through pages full of beautiful photos and short descriptions that are pleasing to the eyes and stimulating to creativity.
Home decorating websites are abundant and contain helpful information on transforming a house to the perfect home for the people who live in it. What makes One Kind Design stand out is the focuses on environmentally-friendly ways of constructing and decorating a home. Design aficionados from all over the globe are encouraged to submit their own creative ideas and these in turn serve as fresh inspiration to those who are as passionate about architecture and interior design.

Addicted to Decorating
If the title hasn't tipped you off already, this website was designed with the home decorating fanatic in mind. With contents covering various design aspects like DIY projects, home makeovers, and room renovations, Addicted 2 Decorating is perfect for the hands-on home decorator looking for ways to spruce up their living space. Find decorating ideas at the click of a mouse, learn the basics of do-it-yourself projects, and get the answers to decorating questions all in one comprehensive website.
This website contains many interesting articles, including a variety of vintage and antique-related content. Their goal is to help people make their homes more organized and beautiful by connecting them to resources and any online ideas they might need. From do-it-yourself projects to house tours and home renovation that caters to any kind of budget, Apartment Therapy delivers. With a layout that is easy to navigate and explore, finding the best resources for home design and styling has never been this easy.
If you want to browse and save beautiful design photos, Houzz is the website for you. It contains hundreds of inspiring ideas whether indoor or outdoor, antique or modern. Houzz can also connect you to construction professionals, as well as others who are also looking for the same thing. A phone app helps you stay connected even through your mobile device, which gives you the convenience of looking through hundreds of design inspiration no matter where you are.
This influential online magazine is the go-to destination for those whose passion lies in design, architecture, lifestyle, and creativity. It offers readers the best advice for every space in the house as well as practical solutions to problems their homes may present. Find the latest news in the world of architecture and design, and be inspired by all the amazing creative ideas that are available in one comprehensive and up-to-date website.